Workshops and Schools
TREX School on QMC with TurboRVB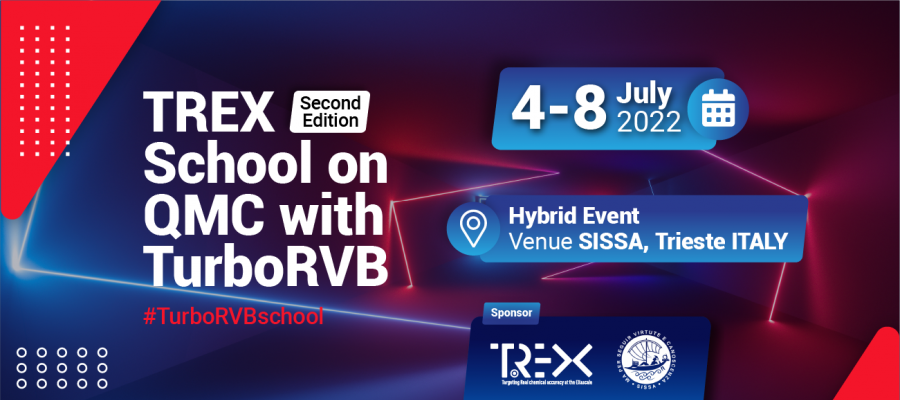 Upcoming
04 - 08
Jul - Jul
TREX School on QMC with TurboRVB
#TurboRVBschool  |  Second edition
Organised by TREX and SISSA
4-8 July 2022

Join the second edition of the TREX School on QMC with TurboRVB (#TurboRVBschool), taking place from 4-8 July 2022 in Trieste, Italy.
---
Quantum Monte Carlo methods belong to one of the most accurate families of numerical approaches for materials and electronic structure calculations. Moreover, the steady increase of computer power in HPC machines is very much suitable for the development and usage of stochastic ab initio methods, which – besides the high precision – are parallelizable and enjoy a favorable scaling with the system size.
In this edition of the TREX school on QMC with TurboRVB, we plan to fill the gap for training good young students in QMC using TurboRVB code. We are inviting young students/researchers who are already experienced in the field. It will be a great event to learn TurboRVB code for QMC applications and tutorials. And, this time, to meet your peers and colleagues in person.
Will you join us?
Registration is now open!
---
About the Programme
The full programme will be available soon!
This year's edition of TREX school on QMC with TurboRVB, organised Scuola Internazionale Superiore di Studi Avanzati (SISSA) and TREX project, will be held in five exciting days, which is consists of keynotes presentations, lectures, and hands-on tutorials and applications coming from our HPC experts within the TREX project.
All attendees can join the plenary sessions, which will be broadcast live in Zoom, you will be able to follow plenary presentations and lectures on the live broadcast. Selected registrants will get the opportunity to join the hands-on tutorial with the HPC experts in SISSA, make sure you provide your supervisor's referral upon registration.
---
Poster submission
Think you have interesting research and results to share with the HPC community? Share it with the HPC community with a poster at the TREX school.
The best poster winners will get the opportunity to be financed as visiting students for one week: one winner will be visiting the SISSA in Trieste (IT) and another winner the CNRS in Paris (FR), with food and accomodation provided by the TREX project. This is a great opportunity to learn more from the HPC experts and explore Trieste or Paris at the same time. Find out more.
Posters will be showcased and presented in the lunch and coffee break areas throughout the school days. All submitted posters will be published on the TREX website.
Please fill out the online form to submit a poster.  The deadline for poster submission is 13 May 2022 at 17:00 CEST.
---
Important Dates
Registration is open until 13 May 2022
Selected participants will be announced on 3 June 2022
Submission for the Call for Poster is until 13 May 2022, 17:00 CEST
---
Speakers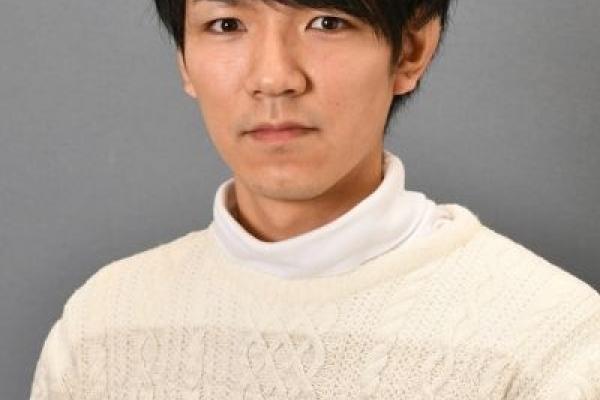 SISSA
Kosuke Nakano received his B.Sc. from Kyoto University in 2008, M.Sc. from Kyoto University in 2012, and Ph.D. from JAIST in 2017.
Read more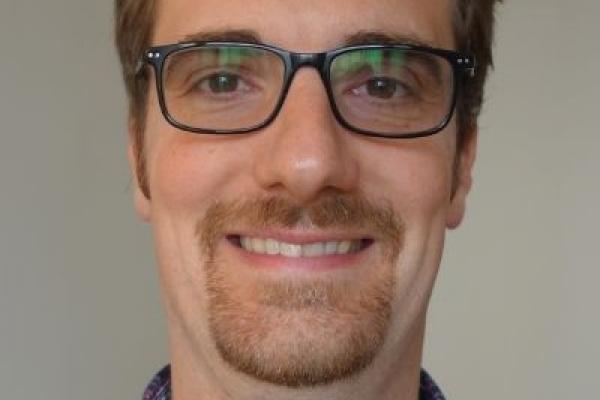 CNRS
Michele Casula graduated in 2005 at the International School of Advanced Studies (SISSA) in Trieste.
Read more