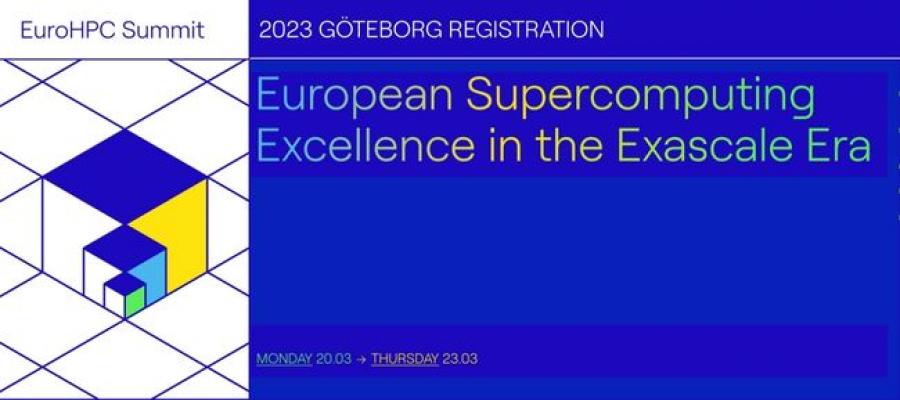 Workshops and Schools
The European High Performance Computing Joint Undertaking (EuroHPC JU)
The EuroHPC Summit 2023 will take place on 20-23 March 2023 in Gothenburg in Sweden.
On 20 March, TREX is taking part in the event by presenting at the poster session, where we present the software development strategy and the current achievements of the European Centre of Excellence "Targeting Real chemical accuracy at the EXascale" (TREX).
The main objective of TREX is the development of a user-friendly and open-source software suite in the domain of stochastic electronic structure simulations, which integrates a set of flagship quantum Monte Carlo codes within an interoperable, high-performance platform. The core of our software efforts is the creation of two libraries, the TREXIO and the quantum Monte Carlo kernel library (QMCkl).
The EuroHPC Summit is an annual event gathering key European HPC stakeholders from providers, to scientific and industrial users, to policy makers.
The Summit is an important moment to showcase the latest achievements and opportunities in the European supercomputing ecosystem, but also to discuss and reflect on the current and future challenges in HPC. The event provides also a great opportunity for attendees to network and connect with the European HPC community.
Visit the EuroHPC Summit website to register and learn more.