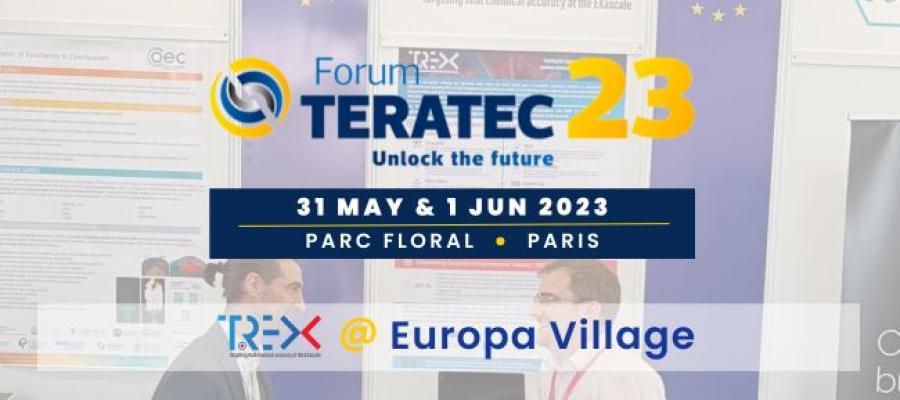 HPC & other events
Teratec Forum 2023
We sincerely thank all those who visited the TREX booth at Stand #12 at the Teratec Forum.
You can now download a copy of the TREX Poster showcased during the Europa Village.
Browse and download the document
---
In 2023, Teratec Forum is reinventing itself and moving to a new venue within Paris. The 18th edition of the Teratec Forum will be held on 31 May and 1 June 2023 at the Parc Floral in Paris and will also feature thematic digital morning sessions on 20 April, 28 September and 9 November.
TREX will be exhibiting in the Europa Village, an area specifically dedicated to research projects. Visit the TREX booth at Stand #12.
Europa Village, a space dedicated to the European HPC ecosystem, opens its doors to all the organizations working for the development of the European supercomputing infrastructure and the success of technological innovation, in particular within the framework of the EuroHPC program. With the participation of Centers of Excellence, Competence Centers, European research projects, infrastructure and services platforms, associations and institutional bodies whose actions are a real added value for economic and industrial players.