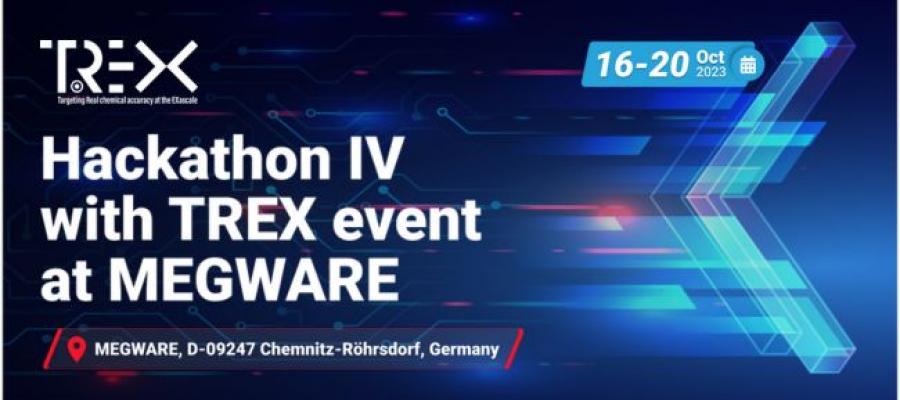 Hackathons
TREX Hackathon IV
The TREX Centre of Excellence, together with Megware, is organising the TREX Hackathon IV and TREX Event at the premises of MEGWARE in Germany from Monday 16th of October to Friday 20th October 2023. The event is closed for TREX members only.
Use of the Megware Benchmark Center
TREX Hackathon participants are invited to use MEGWARE's benchmarking centre to explore novel hardware technologies or optimise for different architectures.
Hackathon Venue
The meeting will take place in two locations: On Monday, Tuesday, Wednesday and Friday, the meeting will take place at MEGWARE. On Thursday, the meeting will take place in OBERDECK, Chemnitz.