HPC & other events
TREX at TERATEC 2022 Forum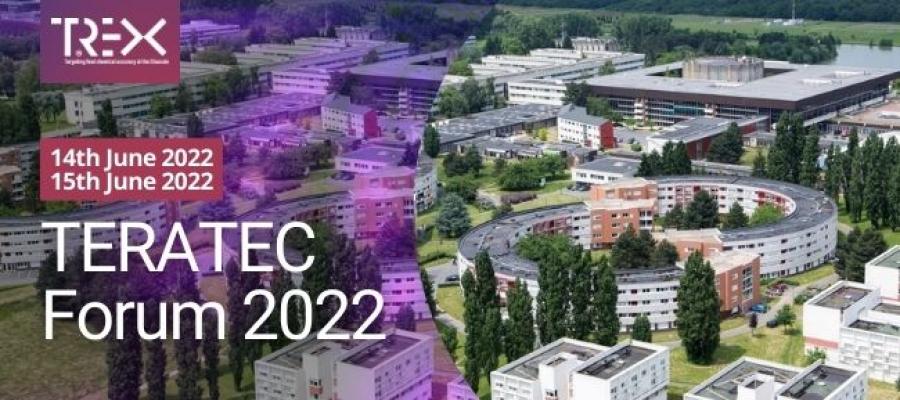 The European meeting place for experts in digital technologies Simulation - HPC/HPDA - Artificial Intelligence - Quantum Computing
The 17th edition of the Teratec Forum will take place on June 14 and 15, 2022 on the École Polytechnique campus.
Bringing together the best international experts in Numerical Simulation, High-Performance Computing (HPC), massive data processing, Artificial Intelligence and Quantum Computing, the Teratec Forum is a significant event in Europe. It confirms the importance of these new technologies in developing businesses' competitiveness and innovation capabilities.
By bringing together more than 1,300 professionals, the Teratec Forum illustrates the technological and industrial dynamism of digital technology and the key role played by France in this area in Europe. Participation and testimonials from major European manufacturers, presentations by leading technology companies in the field, the diversity and level of technical workshops, the representativeness of exhibitors and the innovation of the offers presented, the involvement of French and European public authorities are all assets that make this meeting unmissable for all those concerned with high-performance numerical simulation.
The objective of the TERATEC Forum 2022 is to bring together all the decision-makers and experts in the fields of digital technologies from the industrial, technological and research worlds. This event is a unique opportunity for all digital players to participate these days and meet many partners, customers, prospects and journalists.
TREX Contribution
TREX was part of the Europa Village, a space dedicated to the European HPC ecosystem, open to all organisations developing the European supercomputing infrastructure and the success of technological innovation, particularly within the framework of the EuroHPC program. With the participation of Centers of Excellence, Centers of Competence, European Research Projects, infrastructures and service platforms, associations and institutional bodies whose actions are a real added value for economic and industrial actors.
Download TREX poster showcased at Teratec 2022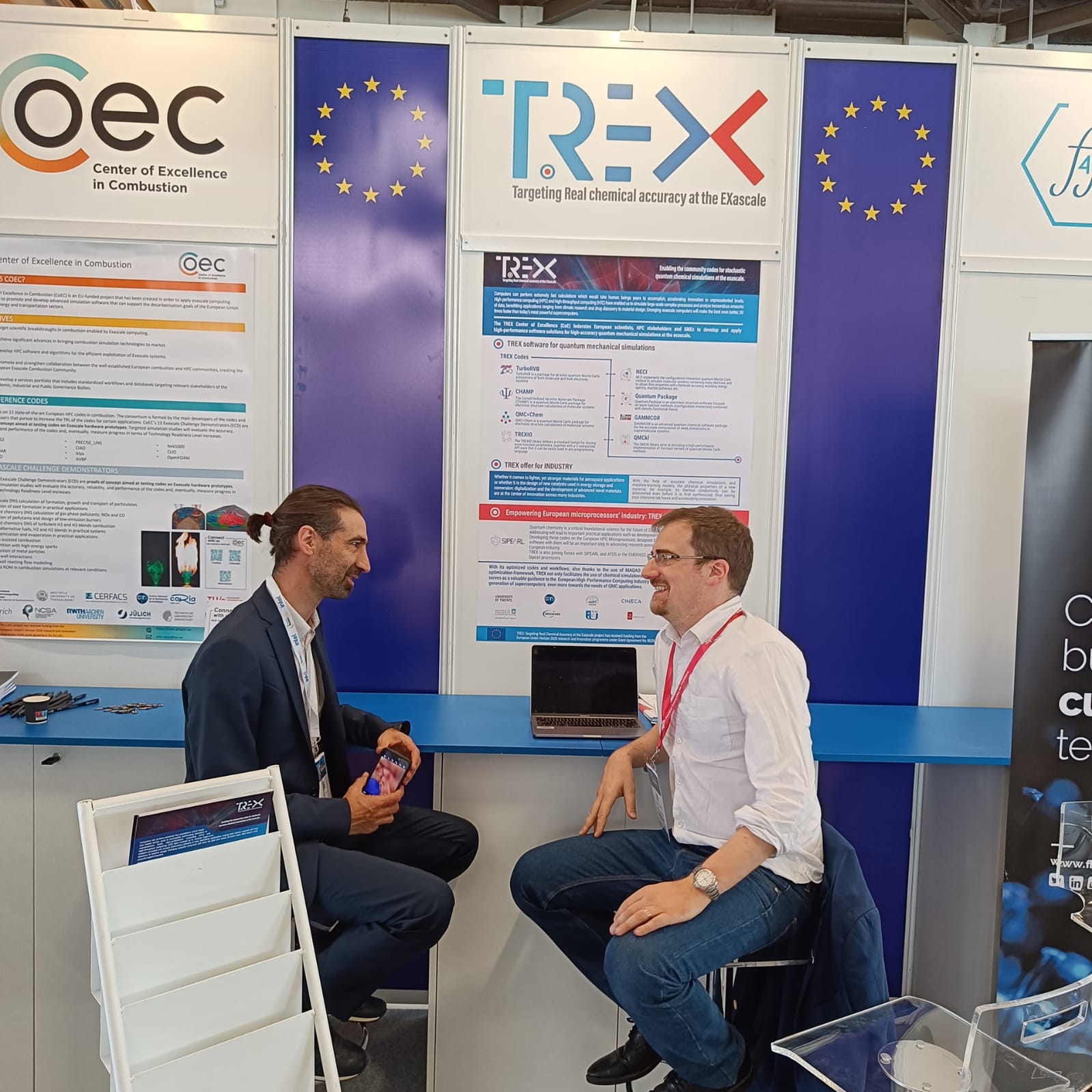 Michele Casula, CNRS, presenting TREX at the Teratec event 2022