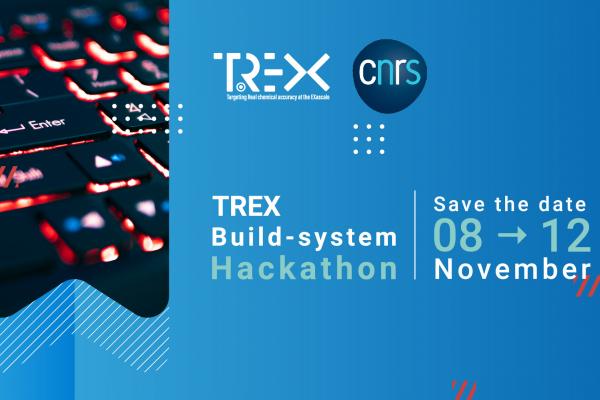 SAVE THE DATE – TREX Build System Hackathon
Save the date! The first TREX Hackathon will be held this autumn, from the 8th until the 12th of November 2021. As we are all still patiently waiting for the days we can organise and attend physical events again, this year's hackathon will be held online via Zoom.
This Hackathon is a multi-day virtual event targeting students, engineers and researchers developing HPC open-source software. It aims at helping teams of one to six developers improve the build scripts of codes they develop. The supported build systems for this Hackathon are Autotools and CMake.
Stay tuned for the official announcement on the TREX website, social channels, and your inbox to register for this free event.