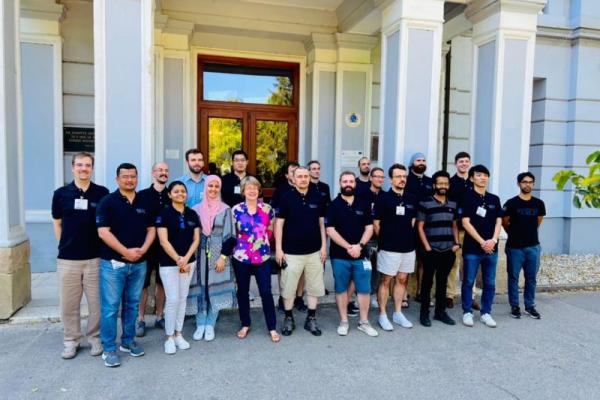 TREX QMC Workshop Post Event Report
20-23 June 2022 Mojmírovce, Slovakia
The QMC Hands-on Summer Workshop saw 21 Phd and Masters students from Europe and beyond get unique insight into the world of QMC and meet some of the world's leading experts in the field.
"Fantastic school! Excellent organisation, patient and skillful speakers, lots of topics covered in a friendly and helpful environment. If you have interest in QMC, it's the place to go."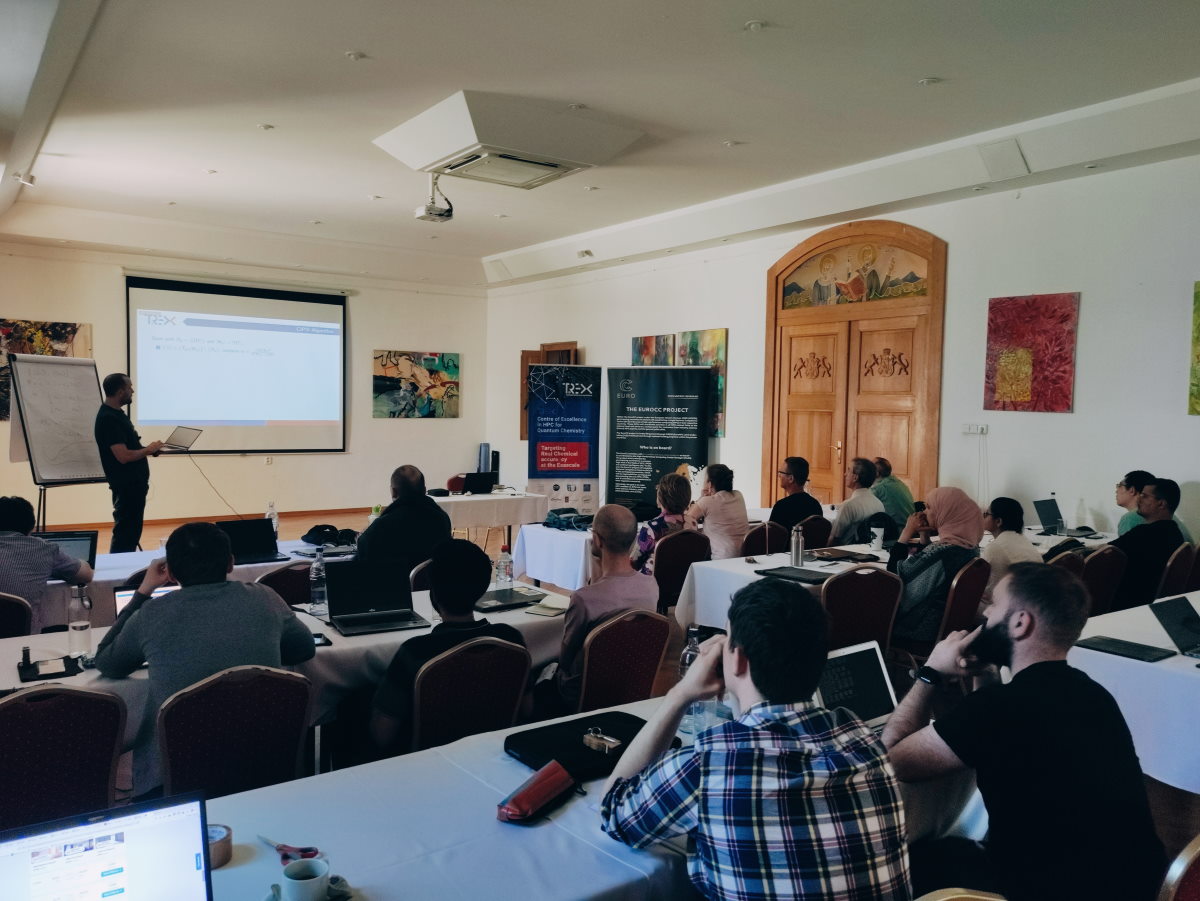 Led by leading experts in QMC from the TREX European Centre of Excellence in Exascale Computing, the workshop was structured in a mix of lectures and hands-on sessions, with QMC methods and their application to both molecular (Quantum Package and CHAMP codes) and extended systems (TurboRVB). The lectures and training activities were managed by world-leading experts in the respective fields of QMC who all are part of the TREX project:
Ivan Stich, Professor of Physics at Institute of Physics of the Slovak Academy of Sciences
Claudia Filippi, Professor & Chair of Computational Chemical Physics at University of Twente
Anthony  Scemama, Senior Research Engineer at CNRS
Michele Casula, Head of the "Quantum Theory of Materials" (TQM) group at IMPMC CNRS
Kosuke Nakano, Research Associate at SISSA
Jan Brndiar, Research Scientist at Institute of Physics of the Slovak Academy of Sciences
"The workshop helped to understand the powerful QMC methodology from the very basics to the 'state of art'. In hands-on practice sessions we covered well prepared examples and an overview of up-to-date software tools designed in the field of many-body wave functions HPC computational methods with extreme precision."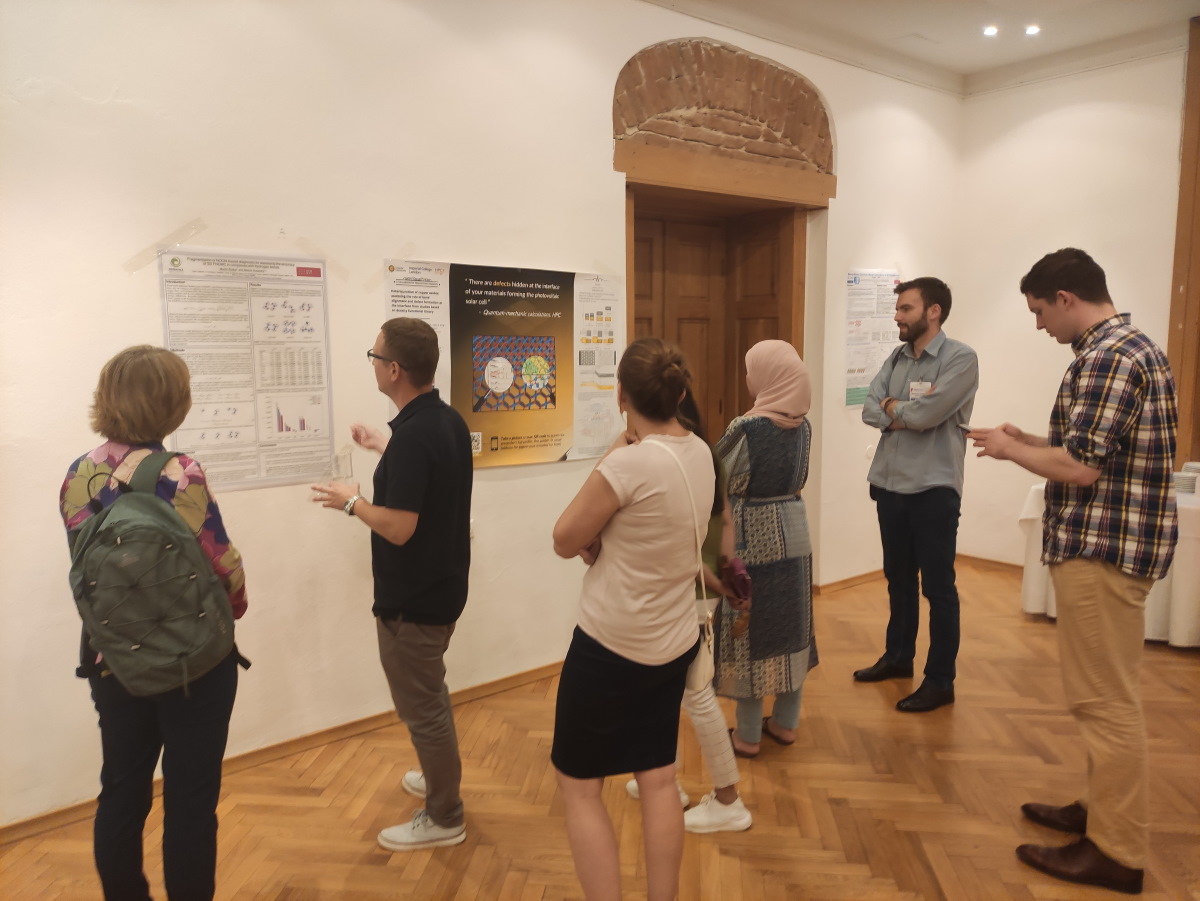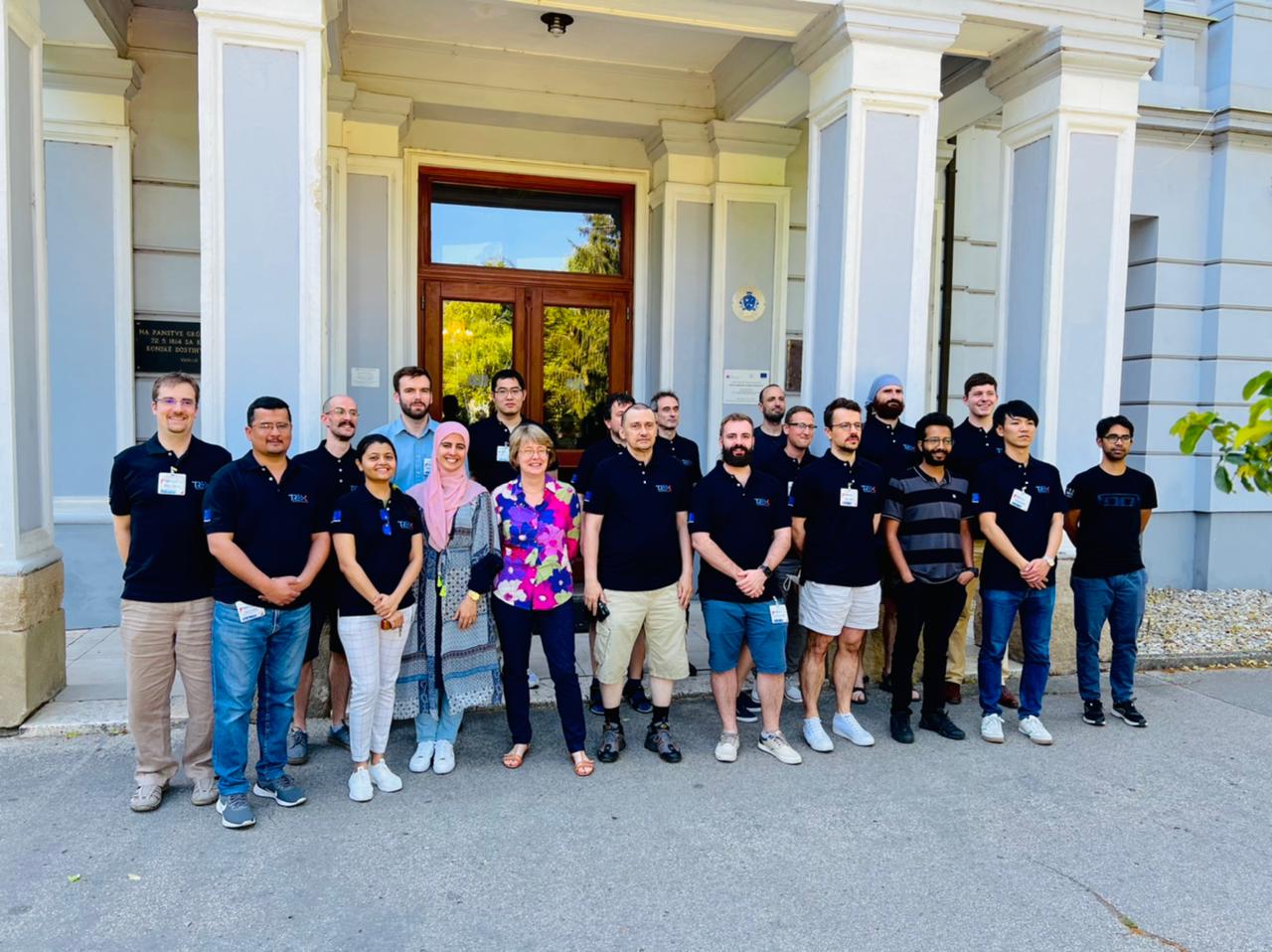 A highlight of the workshop was a poster competition which saw participants prepare and present posters on specific QMC topics. Download the posters at the links below:
Victor Vysotskiy, a Doctoral student at eSSENCE: The e-Science Collaboration at Lund University in Sweden was the lucky winner and will now be financed by the TREX project as a visiting student at the Institute of Physics SAS in Slovakia.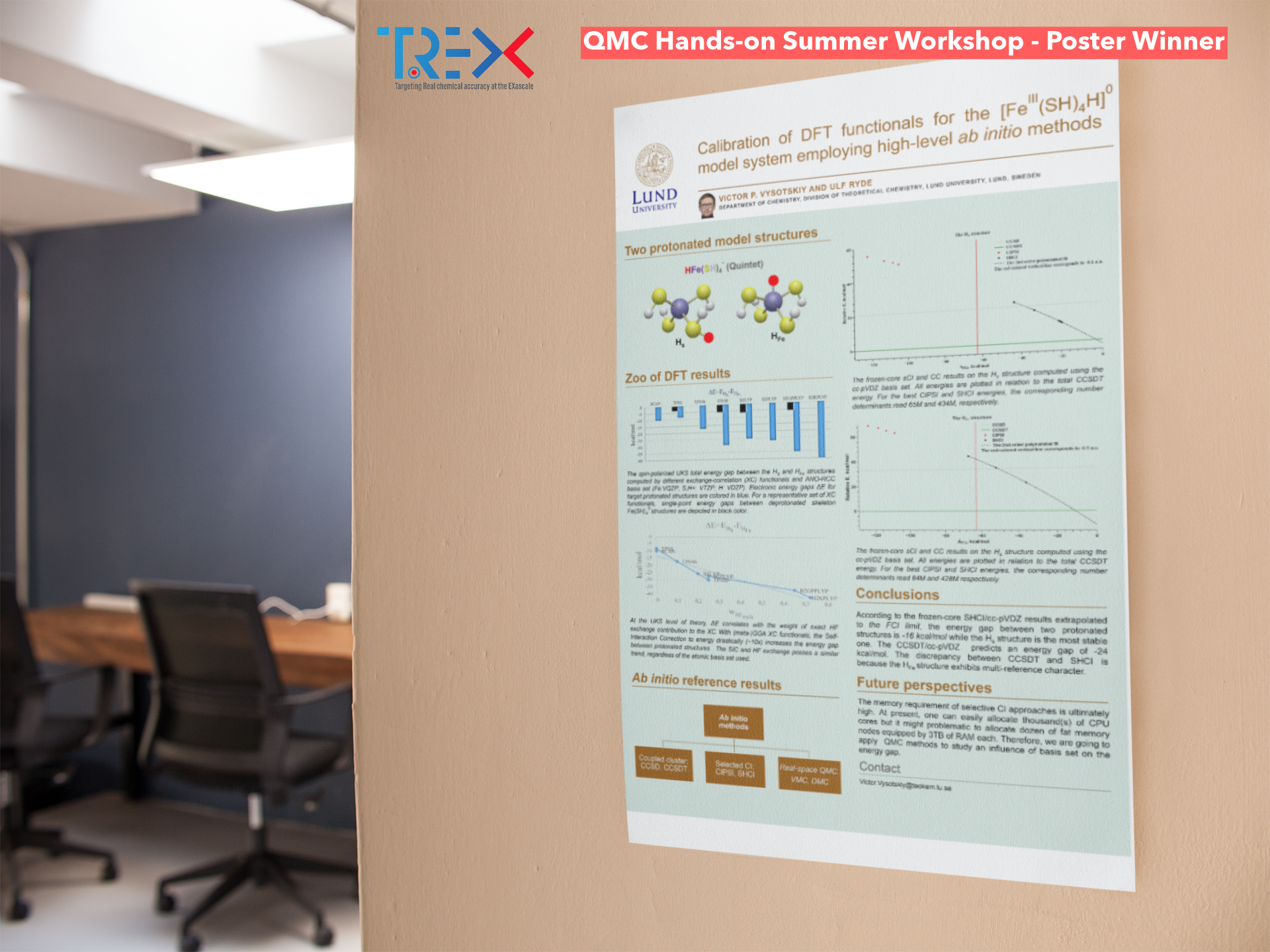 All presentations and video recording of the event are available here.
The workshop was co-organised by the TREX project, Slovak Academy of Sciences (SAS), Institute of Physics SAS (IPSAS), and the National Competence Centre for High Performance Computing (NCC for HPC). It is part of the TREX training and education programme designed for practitioners and HPC developers in materials science simulations. The programme delivers several hands-on workshops for code users and developers, hackathons, and a final school.
Visit the TREX events to find out more about our next event.